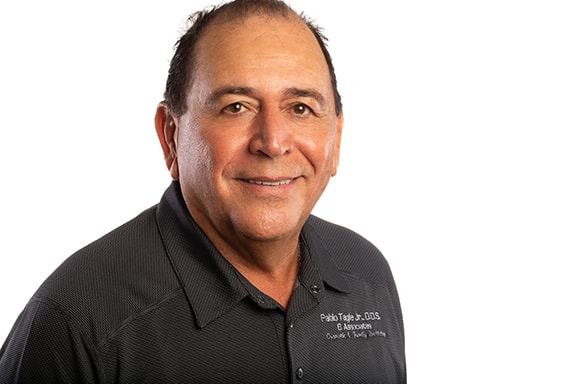 Pablo Tagle Jr, DDS
Dr.Tagle graduated from the University of Texas at Pan American in 1972. He then received his DDS from The University of Southern California in 1977 following which he began his work as a dentist in McAllen, Texas. Dr. Tagle has taken multiple post-graduate courses, including study in orthodontics, orthopedics and TMJ treatment. At the Las Vegas Institute for Advanced Dental Studies in Nevada, Dr. Tagle completed the Advanced Functional Aesthetics program. He underwent intensive training including completing a case on a live patient under the direction of the teachers.
He is the only one in the Rio Grande Valley area to have completed these courses. Dr. Tagle still continues his education today in periodontics, prosthetics, implants and other restorative dentistry treatments. He is passionate about serving his patients with the highest quality of dental care and will never settle for less than his very best when it comes to your oral health care.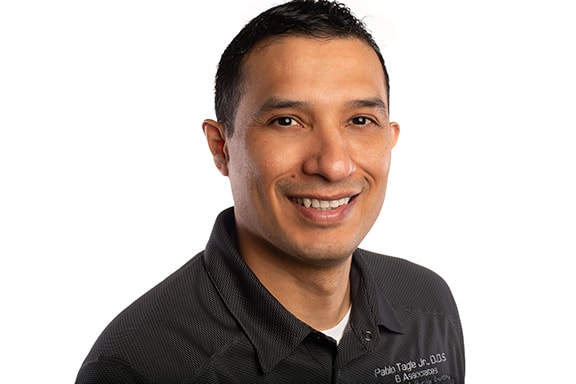 Jorge Castillo, DDS
Coming Soon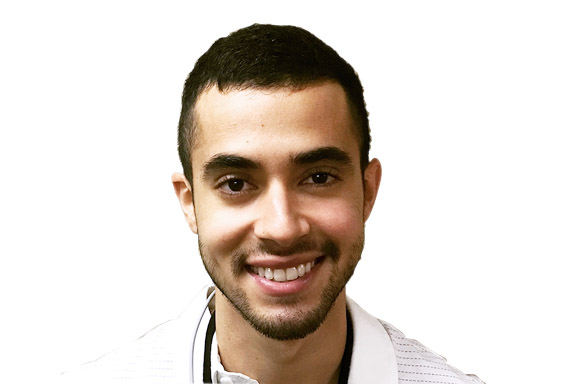 Ivan Gonzalez, DDS
Dr. Ivan Gonzalez received his Bachelor of Science degree with a major in biology from UTPA in 2015. After graduation, he moved to Houston TX to pursue his professional dream and joined The University of Texas School of Dentistry at Houston class of 2019. After four years of vigorous training he was awarded his Doctor of Dental Surgery degree. Dr. Gonzalez moved back to the Rio Grande Valley to be close to his family & friends and is currently working with experienced dentists to further increase his knowledge and skill. He recently traveled to Guatemala to participate on a medical/dental mission trip, and spent a week providing dental treatment to underserved populations. Thanks to his passion on the profession, many patients have quickly and easily earned the trust of this young dentist. Dr. Gonzalez is fully bilingual, and on his free time he enjoys exercising and spending time with his loved ones.